EXPRESS CASH
daily results
| Draw Number | Draw Date | Winning Numbers |
| --- | --- | --- |
| 567081 | 03-Oct-23 12:00:00 | 14 05 15 30 12 24 19 |
| 567082 | 03-Oct-23 12:00:00 | 13 04 10 19 06 20 28 |
| 567083 | 03-Oct-23 12:00:00 | 08 29 03 27 24 17 05 |
| 567084 | 03-Oct-23 12:00:00 | 02 14 07 12 10 19 28 |
| 567085 | 03-Oct-23 12:00:00 | 26 15 11 22 07 23 19 |
| 567086 | 03-Oct-23 12:00:00 | 01 08 11 27 17 22 24 |
| 567087 | 03-Oct-23 12:00:00 | 20 21 14 09 05 30 19 |
| 567088 | 03-Oct-23 12:00:00 | 17 12 16 22 25 21 08 |
| 567089 | 03-Oct-23 12:00:00 | 08 14 19 01 25 03 06 |
| 567090 | 03-Oct-23 12:00:00 | 11 01 04 28 17 15 03 |
| 567091 | 03-Oct-23 12:00:00 | 15 12 17 23 25 21 04 |
| 567092 | 03-Oct-23 12:00:00 | 30 01 20 25 09 03 16 |
| 567093 | 03-Oct-23 12:00:00 | 07 27 15 11 01 21 25 |
| 567094 | 03-Oct-23 12:00:00 | 01 26 18 15 20 27 08 |
| 567095 | 03-Oct-23 12:00:00 | 06 02 04 20 27 28 17 |
| 567096 | 03-Oct-23 12:00:00 | 16 18 19 09 28 13 03 |
| 567097 | 03-Oct-23 12:00:00 | 30 10 06 18 03 13 27 |
| 567098 | 03-Oct-23 12:00:00 | 11 18 08 27 14 25 10 |
| 567099 | 03-Oct-23 12:00:00 | 19 25 10 29 03 15 22 |
| 567100 | 03-Oct-23 12:00:00 | 05 24 27 11 10 08 19 |
| 567101 | 03-Oct-23 12:00:00 | 28 25 06 02 24 14 17 |
| 567102 | 03-Oct-23 12:00:00 | 04 22 30 15 23 26 24 |
| 567103 | 03-Oct-23 12:00:00 | 14 24 01 30 13 20 11 |
| 567104 | 03-Oct-23 12:00:00 | 30 28 25 26 22 07 17 |
| 567105 | 03-Oct-23 12:00:00 | 09 13 10 25 26 19 22 |
| 567106 | 03-Oct-23 12:00:00 | 16 18 01 09 17 05 22 |
| 567107 | 03-Oct-23 12:00:00 | 19 07 23 05 01 22 02 |
| 567108 | 03-Oct-23 12:00:00 | 13 11 16 01 04 19 17 |
| 567109 | 03-Oct-23 12:00:00 | 16 05 07 11 25 08 20 |
| 567110 | 03-Oct-23 12:00:00 | 26 28 12 03 07 16 09 |
| 567111 | 03-Oct-23 12:00:00 | 07 21 06 12 16 30 20 |
| 567112 | 03-Oct-23 12:00:00 | 20 29 16 21 08 24 22 |
| 567113 | 03-Oct-23 12:00:00 | 11 14 01 26 02 07 21 |
| 567114 | 03-Oct-23 12:00:00 | 09 13 16 22 28 30 02 |
| 567115 | 03-Oct-23 12:00:00 | 15 05 01 10 27 18 24 |
| 567116 | 03-Oct-23 12:00:00 | 23 22 13 26 27 12 28 |
| 567117 | 03-Oct-23 12:00:00 | 05 24 18 27 11 20 16 |
| 567118 | 03-Oct-23 12:00:00 | 25 12 05 24 15 08 17 |
| 567119 | 03-Oct-23 12:00:00 | 30 01 03 14 27 07 23 |
| 567120 | 03-Oct-23 12:00:00 | 12 28 08 21 18 15 17 |
| 567121 | 03-Oct-23 12:00:00 | 18 09 28 08 04 13 19 |
| 567122 | 03-Oct-23 12:00:00 | 02 29 01 12 08 30 17 |
| 567123 | 03-Oct-23 12:00:00 | 12 04 28 23 09 15 01 |
| 567124 | 03-Oct-23 12:00:00 | 02 07 13 11 08 18 23 |
| 567125 | 03-Oct-23 12:00:00 | 22 06 20 25 17 28 05 |
| 567126 | 03-Oct-23 12:00:00 | 12 17 06 04 05 28 16 |
| 567127 | 03-Oct-23 12:00:00 | 04 05 23 01 12 17 02 |
| 567128 | 03-Oct-23 12:00:00 | 08 22 21 14 30 28 16 |
| 567129 | 03-Oct-23 12:00:00 | 16 18 29 24 23 20 11 |
| 567130 | 03-Oct-23 12:00:00 | 09 25 10 22 30 26 17 |
| 567131 | 03-Oct-23 12:00:00 | 20 04 25 23 05 30 03 |
| 567132 | 03-Oct-23 12:00:00 | 05 13 23 19 27 30 01 |
| 567133 | 03-Oct-23 12:00:00 | 06 16 03 24 21 29 07 |
| 567134 | 03-Oct-23 12:00:00 | 13 11 06 04 29 20 02 |
| 567135 | 03-Oct-23 12:00:00 | 19 27 13 16 15 29 23 |
| 567136 | 03-Oct-23 12:00:00 | 06 05 20 26 21 16 01 |
| 567137 | 03-Oct-23 12:00:00 | 19 03 07 27 04 06 24 |
| 567138 | 03-Oct-23 12:00:00 | 04 07 13 23 28 14 24 |
| 567139 | 03-Oct-23 12:00:00 | 05 23 15 25 24 13 06 |
| 567140 | 03-Oct-23 12:00:00 | 29 13 16 28 26 01 20 |
| 567141 | 03-Oct-23 12:00:00 | 08 29 13 19 25 22 17 |
| 567142 | 03-Oct-23 12:00:00 | 23 29 09 11 10 02 16 |
| 567143 | 03-Oct-23 12:00:00 | 19 20 28 27 24 15 01 |
| 567144 | 03-Oct-23 12:00:00 | 04 02 23 27 14 12 08 |
| 567145 | 03-Oct-23 12:00:00 | 20 09 03 24 15 19 04 |
| 567146 | 03-Oct-23 12:00:00 | 15 17 27 09 01 03 14 |
| 567147 | 03-Oct-23 12:00:00 | 30 12 27 21 10 14 01 |
| 567148 | 03-Oct-23 12:00:00 | 05 14 26 01 22 07 28 |
| 567149 | 03-Oct-23 12:00:00 | 02 16 11 10 28 18 23 |
| 567150 | 03-Oct-23 12:00:00 | 17 24 13 22 19 16 12 |
| 567151 | 03-Oct-23 12:00:00 | 30 20 04 12 21 17 16 |
| 567152 | 03-Oct-23 12:00:00 | 03 27 16 14 25 02 05 |
| 567153 | 03-Oct-23 12:00:00 | 20 13 27 03 26 14 06 |
| 567154 | 03-Oct-23 12:00:00 | 10 13 07 04 01 23 22 |
| 567155 | 03-Oct-23 12:00:00 | 04 23 24 11 30 03 29 |
| 567156 | 03-Oct-23 12:00:00 | 09 28 21 01 19 16 29 |
| 567157 | 03-Oct-23 12:00:00 | 21 15 14 27 07 16 30 |
| 567158 | 03-Oct-23 12:00:00 | 23 08 10 06 09 11 25 |
| 567159 | 03-Oct-23 12:00:00 | 05 19 24 03 22 07 02 |
| 567160 | 03-Oct-23 12:00:00 | 05 25 30 04 09 02 01 |
| 567161 | 03-Oct-23 12:00:00 | 12 21 10 13 17 14 01 |
| 567162 | 03-Oct-23 12:00:00 | 18 08 05 26 15 24 28 |
| 567163 | 03-Oct-23 12:00:00 | 13 11 02 18 29 06 17 |
| 567164 | 03-Oct-23 12:00:00 | 20 28 17 03 13 18 26 |
| 567165 | 03-Oct-23 12:00:00 | 08 25 04 15 02 19 20 |
| 567166 | 03-Oct-23 12:00:00 | 23 03 26 21 29 17 27 |
| 567167 | 03-Oct-23 12:00:00 | 12 19 18 21 26 05 29 |
| 567168 | 03-Oct-23 12:00:00 | 03 27 17 07 23 15 29 |
| 567169 | 03-Oct-23 12:00:00 | 16 07 30 17 05 29 19 |
| 567170 | 03-Oct-23 12:00:00 | 20 25 28 22 21 14 27 |
| 567171 | 03-Oct-23 12:00:00 | 24 16 05 02 01 11 29 |
| 567172 | 03-Oct-23 12:00:00 | 29 16 20 27 15 18 05 |
| 567173 | 03-Oct-23 12:00:00 | 23 15 10 16 05 03 11 |
| 567174 | 03-Oct-23 12:00:00 | 11 05 08 18 24 02 21 |
| 567175 | 03-Oct-23 12:00:00 | 04 16 25 21 08 03 13 |
| 567176 | 03-Oct-23 12:00:00 | 18 09 04 07 01 21 17 |
| 567177 | 03-Oct-23 12:00:00 | 11 16 22 09 25 27 19 |
| 567178 | 03-Oct-23 12:00:00 | 29 08 07 13 17 01 20 |
| 567179 | 03-Oct-23 12:00:00 | 28 30 21 24 27 16 29 |
| 567180 | 03-Oct-23 12:00:00 | 30 24 18 07 19 09 16 |
| 567181 | 03-Oct-23 12:00:00 | 15 19 28 04 17 11 30 |
| 567182 | 03-Oct-23 12:00:00 | 17 29 09 02 13 10 16 |
| 567183 | 03-Oct-23 12:00:00 | 29 01 28 23 09 27 20 |
| 567184 | 03-Oct-23 12:00:00 | 20 10 14 27 18 25 26 |
| 567185 | 03-Oct-23 12:00:00 | 26 24 28 19 15 08 12 |
| 567186 | 03-Oct-23 12:00:00 | 03 20 16 01 25 26 09 |
| 567187 | 03-Oct-23 12:00:00 | 18 26 29 01 17 28 13 |
| 567188 | 03-Oct-23 12:00:00 | 04 15 24 10 05 19 09 |
| 567189 | 03-Oct-23 12:00:00 | 02 24 05 17 21 27 01 |
| 567190 | 03-Oct-23 12:00:00 | 18 11 22 08 07 20 13 |
| 567191 | 03-Oct-23 12:00:00 | 21 04 27 14 22 13 10 |
| 567192 | 03-Oct-23 12:00:00 | 29 28 18 06 21 01 04 |
| 567193 | 03-Oct-23 12:00:00 | 18 08 05 21 06 29 28 |
| 567194 | 03-Oct-23 12:00:00 | 07 10 15 28 16 18 22 |
| 567195 | 03-Oct-23 12:00:00 | 29 20 03 21 05 02 12 |
| 567196 | 03-Oct-23 12:00:00 | 15 29 25 11 04 10 14 |
| 567197 | 03-Oct-23 12:00:00 | 23 02 18 05 06 26 15 |
| 567198 | 03-Oct-23 12:00:00 | 16 18 14 11 17 03 13 |
| 567199 | 03-Oct-23 12:00:00 | 30 11 17 18 27 05 04 |
| 567200 | 03-Oct-23 12:00:00 | 19 21 09 08 03 25 04 |
| 567201 | 03-Oct-23 12:00:00 | 12 30 07 24 02 22 16 |
| 567202 | 03-Oct-23 12:00:00 | 13 15 27 17 08 18 05 |
| 567203 | 03-Oct-23 12:00:00 | 24 22 20 10 05 08 23 |
| 567204 | 03-Oct-23 12:00:00 | 14 04 13 22 03 08 10 |
| 567205 | 03-Oct-23 12:00:00 | 07 21 15 25 27 01 12 |
| 567206 | 03-Oct-23 12:00:00 | 26 01 10 13 21 25 20 |
| 567207 | 03-Oct-23 12:00:00 | 14 28 02 25 21 06 07 |
| 567208 | 03-Oct-23 12:00:00 | 12 13 21 23 03 02 27 |
| 567209 | 03-Oct-23 12:00:00 | 18 05 21 28 13 03 19 |
| 567210 | 03-Oct-23 12:00:00 | 23 14 15 06 12 24 01 |
| 567211 | 03-Oct-23 12:00:00 | 22 27 01 20 12 16 28 |
| 567212 | 03-Oct-23 12:00:00 | 16 27 28 29 23 17 02 |
| 567213 | 03-Oct-23 12:00:00 | 27 06 24 29 26 05 20 |
| 567214 | 03-Oct-23 12:00:00 | 28 26 29 07 18 01 08 |
| 567215 | 03-Oct-23 12:00:00 | 02 06 13 21 25 24 01 |
| 567216 | 03-Oct-23 12:00:00 | 22 05 19 03 13 21 15 |
| 567217 | 03-Oct-23 12:00:00 | 12 13 29 06 26 03 10 |
| 567218 | 03-Oct-23 12:00:00 | 07 04 09 03 24 05 10 |
| 567219 | 03-Oct-23 12:00:00 | 07 05 30 02 04 06 28 |
| 567220 | 03-Oct-23 12:00:00 | 15 17 14 09 23 06 10 |
| 567221 | 03-Oct-23 12:00:00 | 06 19 21 20 03 12 04 |
| 567222 | 03-Oct-23 12:00:00 | 07 20 11 28 05 17 19 |
| 567223 | 03-Oct-23 12:00:00 | 19 15 03 01 06 26 16 |
| 567224 | 03-Oct-23 12:00:00 | 27 01 09 03 08 19 26 |
| 567225 | 03-Oct-23 12:00:00 | 22 03 07 05 23 25 11 |
| 567226 | 03-Oct-23 12:00:00 | 27 11 22 01 14 26 23 |
| 567227 | 03-Oct-23 12:00:00 | 04 03 08 07 29 18 11 |
| 567228 | 03-Oct-23 12:00:00 | 22 21 02 03 18 01 20 |
| 567229 | 03-Oct-23 12:00:00 | 21 13 16 01 06 20 25 |
| 567230 | 03-Oct-23 12:00:00 | 23 15 17 07 09 13 04 |
| 567231 | 03-Oct-23 12:00:00 | 15 26 30 17 04 13 21 |
| 567232 | 03-Oct-23 12:00:00 | 07 26 16 24 22 19 12 |
| 567233 | 03-Oct-23 12:00:00 | 11 19 30 26 27 23 03 |
| 567234 | 03-Oct-23 12:00:00 | 20 02 27 13 04 16 14 |
| 567235 | 03-Oct-23 12:00:00 | 09 29 24 07 20 03 23 |
| 567236 | 03-Oct-23 12:00:00 | 21 05 27 18 17 12 11 |
| 567237 | 03-Oct-23 12:00:00 | 20 11 15 26 25 29 17 |
| 567238 | 03-Oct-23 12:00:00 | 06 05 01 02 24 07 09 |
| 567239 | 03-Oct-23 12:00:00 | 25 20 21 22 06 19 27 |
| 567240 | 03-Oct-23 12:00:00 | 24 11 06 17 03 10 12 |
| 567241 | 03-Oct-23 12:00:00 | 22 10 29 02 09 27 30 |
| 567242 | 03-Oct-23 12:00:00 | 23 14 01 02 15 08 22 |
| 567243 | 03-Oct-23 12:00:00 | 15 28 04 07 22 23 29 |
| 567244 | 03-Oct-23 12:00:00 | 14 15 09 04 05 17 06 |
| 567245 | 03-Oct-23 12:00:00 | 08 16 29 18 06 23 02 |
| 567246 | 03-Oct-23 12:00:00 | 27 14 23 17 30 12 26 |
| 567247 | 03-Oct-23 12:00:00 | 23 19 10 24 30 12 15 |
| 567248 | 03-Oct-23 12:00:00 | 23 18 08 20 27 17 13 |
| 567249 | 03-Oct-23 12:00:00 | 25 04 28 23 17 12 26 |
| 567250 | 03-Oct-23 12:00:00 | 24 29 23 18 20 01 09 |
| 567251 | 03-Oct-23 12:00:00 | 29 14 02 23 08 01 05 |
| 567252 | 03-Oct-23 12:00:00 | 02 03 13 24 15 11 09 |
| 567253 | 03-Oct-23 12:00:00 | 16 20 22 06 15 25 11 |
| 567254 | 03-Oct-23 12:00:00 | 25 04 20 02 28 30 11 |
| 567255 | 03-Oct-23 12:00:00 | 12 30 19 13 05 14 06 |
| 567256 | 03-Oct-23 12:00:00 | 30 06 20 16 11 27 29 |
| 567257 | 03-Oct-23 12:00:00 | 26 23 16 14 12 07 09 |
| 567258 | 03-Oct-23 12:00:00 | 29 28 07 21 12 03 05 |
| 567259 | 03-Oct-23 12:00:00 | 22 08 05 23 20 04 24 |
| 567260 | 03-Oct-23 12:00:00 | 01 17 27 18 30 13 24 |
| 567261 | 03-Oct-23 12:00:00 | 15 05 24 03 30 22 12 |
| 567262 | 03-Oct-23 12:00:00 | 15 16 07 24 30 12 22 |
| 567263 | 03-Oct-23 12:00:00 | 15 13 02 18 25 03 04 |
| 567264 | 03-Oct-23 12:00:00 | 03 01 06 18 29 19 10 |
| 567265 | 03-Oct-23 12:00:00 | 02 24 03 30 10 12 20 |
| 567266 | 03-Oct-23 12:00:00 | 13 26 28 11 16 27 18 |
| 567267 | 03-Oct-23 12:00:00 | 13 04 16 29 01 03 27 |
| 567268 | 03-Oct-23 12:00:00 | 24 27 02 03 10 19 01 |
| 567269 | 03-Oct-23 12:00:00 | 05 09 30 14 23 28 20 |
| 567270 | 03-Oct-23 12:00:00 | 24 08 26 01 05 02 16 |
| 567271 | 03-Oct-23 12:00:00 | 16 04 26 25 20 03 14 |
| 567272 | 03-Oct-23 12:00:00 | 02 27 09 23 05 17 18 |
| 567273 | 03-Oct-23 12:00:00 | 02 16 19 25 01 11 22 |
| 567274 | 03-Oct-23 12:00:00 | 06 30 16 28 23 25 20 |
| 567275 | 03-Oct-23 12:00:00 | 20 29 23 04 06 26 08 |
| 567276 | 03-Oct-23 12:00:00 | 28 23 11 25 03 08 24 |
| 567277 | 03-Oct-23 12:00:00 | 01 08 14 13 30 25 05 |
| 567278 | 03-Oct-23 12:00:00 | 22 21 15 24 05 19 10 |
| 567279 | 03-Oct-23 12:00:00 | 29 30 07 08 04 10 02 |
| 567280 | 03-Oct-23 12:00:00 | 01 15 03 19 17 21 29 |
| 567281 | 03-Oct-23 12:00:00 | 14 19 22 20 03 07 13 |
| 567282 | 03-Oct-23 12:00:00 | 17 15 26 03 23 13 28 |
| 567283 | 03-Oct-23 12:00:00 | 18 24 25 12 26 01 10 |
| 567284 | 03-Oct-23 12:00:00 | 26 07 13 25 06 01 18 |
| 567285 | 03-Oct-23 12:00:00 | 28 07 20 09 14 10 18 |
| 567286 | 03-Oct-23 12:00:00 | 04 03 17 19 05 24 10 |
| 567287 | 03-Oct-23 12:00:00 | 01 26 03 24 10 30 16 |
| 567288 | 03-Oct-23 12:00:00 | 08 04 06 18 28 30 16 |
| 567289 | 03-Oct-23 12:00:00 | 29 14 22 26 20 28 19 |
| 567290 | 03-Oct-23 12:00:00 | 13 05 04 10 07 24 11 |
| 567291 | 03-Oct-23 12:00:00 | 13 20 21 17 07 19 12 |
| 567292 | 03-Oct-23 12:00:00 | 20 24 04 01 19 28 17 |
| 567293 | 03-Oct-23 12:00:00 | 26 06 08 30 10 19 16 |
| 567294 | 03-Oct-23 12:00:00 | 13 14 27 12 17 28 23 |
| 567295 | 03-Oct-23 12:00:00 | 18 06 29 27 02 09 12 |
| 567296 | 03-Oct-23 12:00:00 | 09 22 21 30 03 04 13 |
| 567297 | 03-Oct-23 12:00:00 | 09 21 08 06 03 14 25 |
| 567298 | 03-Oct-23 12:00:00 | 07 06 30 22 09 20 14 |
| 567299 | 03-Oct-23 12:00:00 | 05 25 01 20 14 10 29 |
| 567300 | 03-Oct-23 12:00:00 | 30 08 17 18 16 28 22 |
| 567301 | 03-Oct-23 12:00:00 | 17 09 19 12 29 21 23 |
| 567302 | 03-Oct-23 12:00:00 | 16 12 27 10 19 25 07 |
| 567303 | 03-Oct-23 12:00:00 | 10 08 20 18 29 12 22 |
| 567304 | 03-Oct-23 12:00:00 | 19 01 09 28 14 04 27 |
| 567305 | 03-Oct-23 12:00:00 | 30 11 27 25 24 03 01 |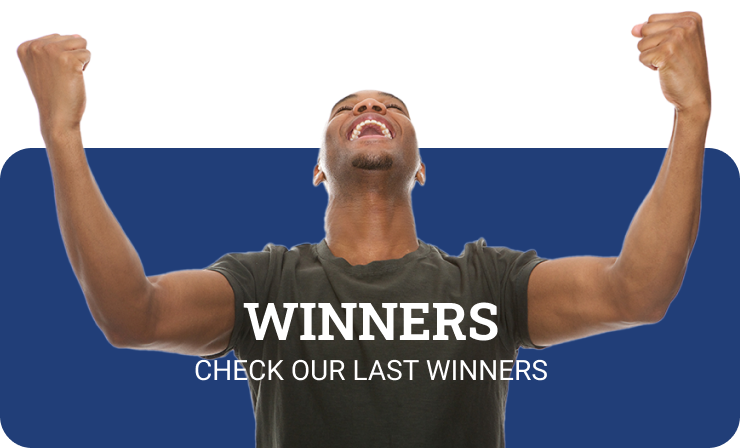 CHECK MY NUMBERS
---
Historical Draw
1- To play your numbers for more than one draw at a time, mark the "MULTIDRAW" box on the left side of the play slip. You may play your panels 2, 3, 4, 12, 20 or 24 consecutive draws.
2- Select to play just one Spot, or up to seven Spots from number 1 to 30.
3- Select your wager amount $1 to $20 per game. The higher your wager amount the more you can win.
4- You may play up to 5 panels per play slip.
5- If you like, you can let the terminal randomly pick your numbers for you. Just mark the Quick Pick ("QP") box in the appropriate play areas.
Draws are held daily, every 5 minutes.
After selecting your numbers and options, check your play slip before handing it to a Lottery retailer. The Lottery terminal will print a ticket which is your proof of purchase and entry into the draw. Always check your ticket to ensure it has the numbers you selected and the draws in which you want to play.
Select your wager amount $1 to $20 per game. The higher your wager amount the more you can win.
SEE PLAYSLIP HERE
* Sign the back of your ticket in the space provided.
* You can claim your prizes at any Lottery agent or at the Lottery office.
* Winners of prizes over $750 must have a valid ID to claim a prize and collect it at the local Lottery office.
* All prizes must be claimed within 90 days after draw date.
* All prizes are payable in local currency only.
* If you claim a prize on a winning Advance Play ticket before all of the draws on the ticket have occurred, you will be issued an exchange ticket for the remaining draws with the same play numbers as the original ticket.
* You must present a valid ticket to claim a prize; the ticket is the only proof of your number selection and is the only valid receipt to claim a prize. A play slip does not constitute evidence of a winning ticket or numbers selected.
* The Lottery is not responsible for lost or stolen tickets.
* Tickets, transactions and winners are subject to the Lottery rules, regulations and procedures.
* Tickets are void and will not be paid if unissued, illegible, previously paid, mutilated or misprinted, not properly registered with the Lottery Central Computer, or altered in any way.
* You must be 18 years or older to purchase or redeem tickets.
The amount you win depends on the number of spots you've chosen and how many of your numbers match the numbers drawn as shown below:
| Match | Spot 7 Prize | Spot 6 Prize | Spot 5 Prize | Spot 4 Prize | Spot 3 Prize | Spot 2 Prize | Spot 1 Prize |
| --- | --- | --- | --- | --- | --- | --- | --- |
| 7 | ROLLOVER JACKPOT | | | | | | |
| 6 | $1,000 | $25,000 | | | | | |
| 5 | $30 | $200 | $2,800 | | | | |
| 4 | $5 | $5 | $25 | $130 | | | |
| 3 | $1 | $1 | $1 | $10 | $55 | | |
| 2 | | | | $1 | $1 | $13 | |
| 1 | | | | | | | $3 |